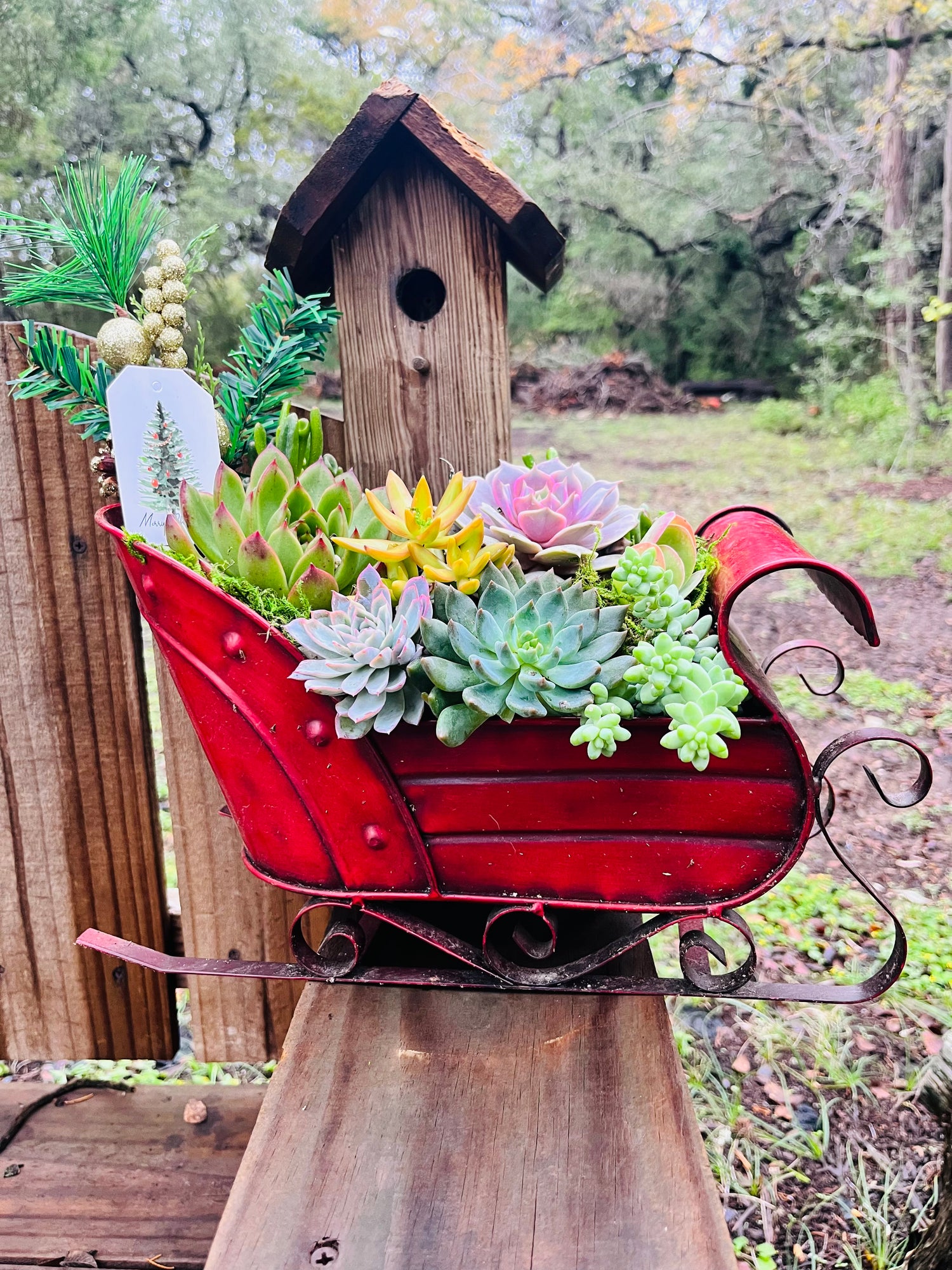 Christmas Succulent Arrangements
Give a gift that will last to a special loved one, friend or co-worker this Christmas holiday. Each of these arrangements come with their own care instructions and can be picked up or delivered locally.
Get Your Arrangement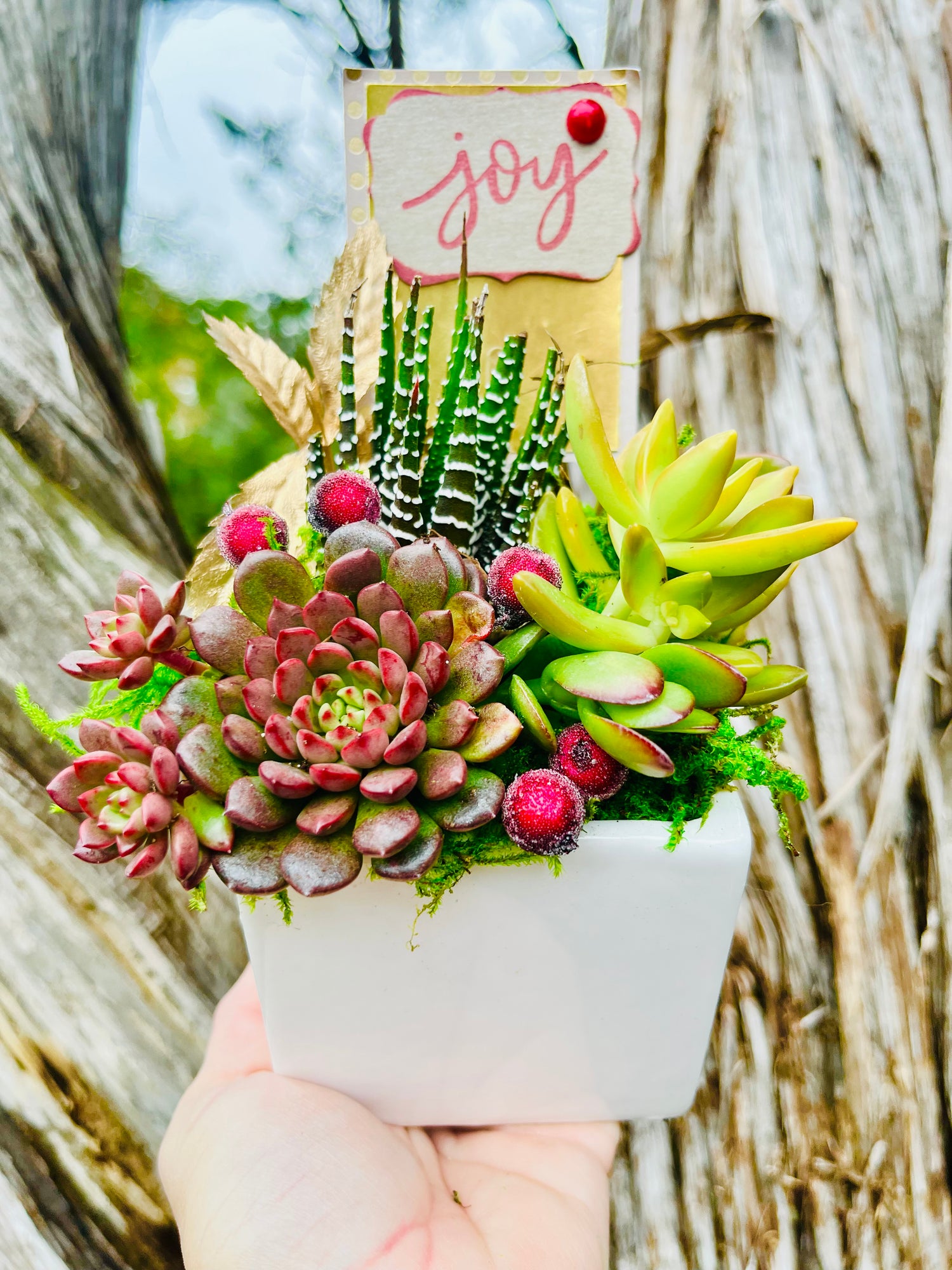 Christmas Succulent Workshop
Get your friends, family, kids or co-workers together for one of our unique Christmas succulent workshops. Click the button below to explore the different workshops available.
Plan Your Event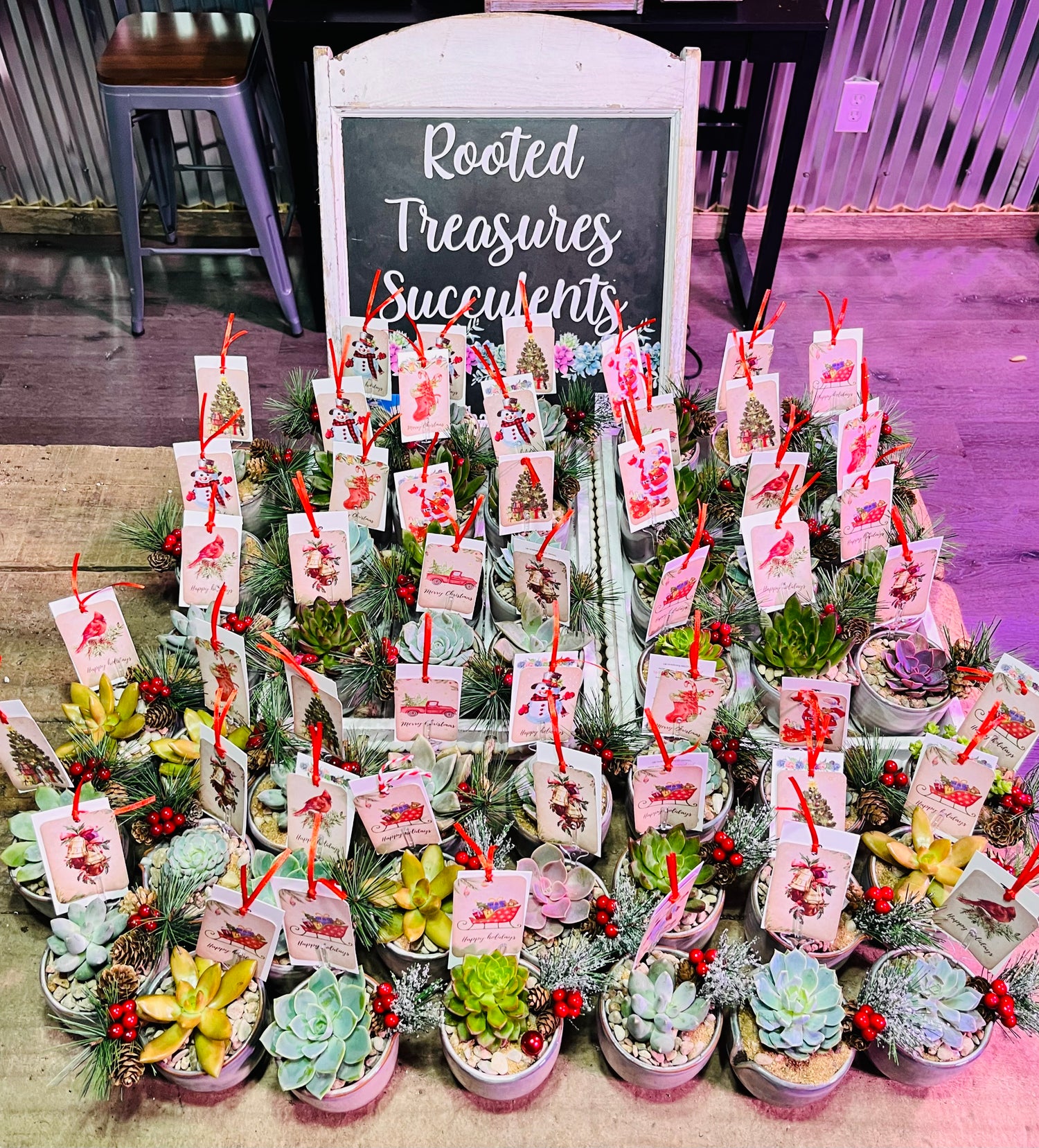 Employee Thank You Gifts for Christmas
Need a thank you gift idea for your employees? Give a gift that will last through the holiday season at a price you can afford. Contact us today for more information.
Get More Details